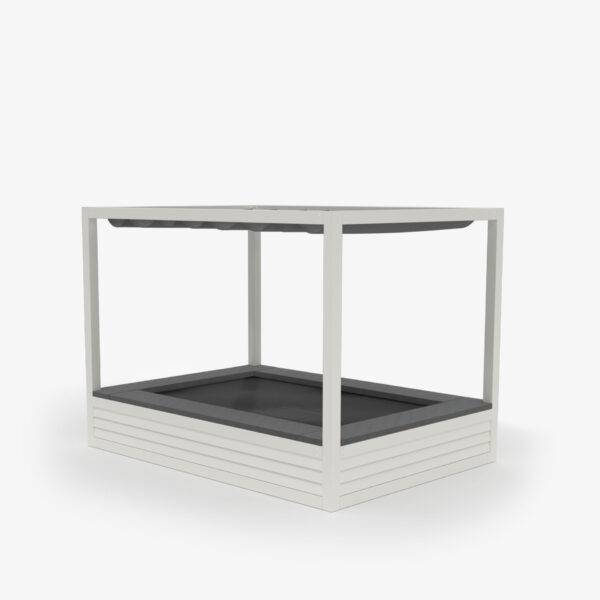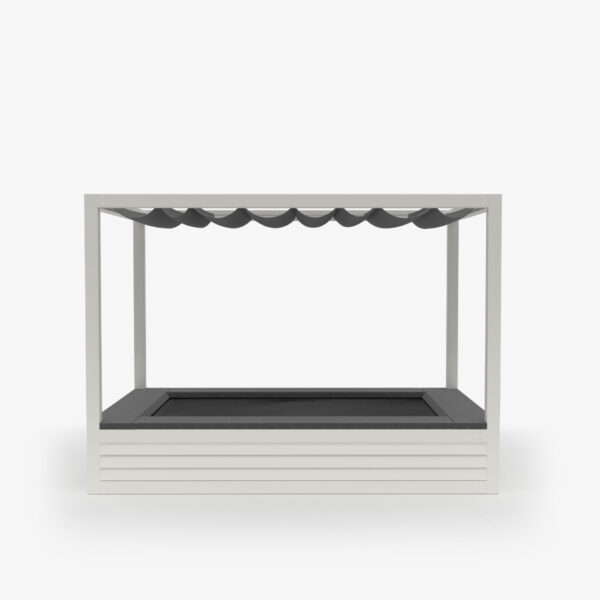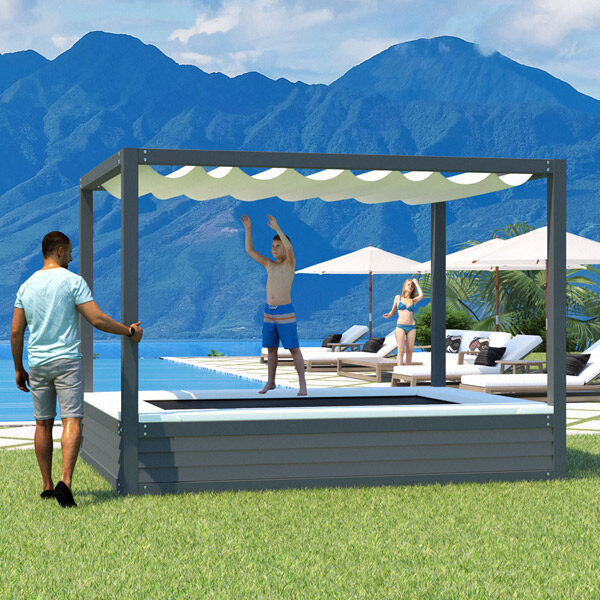 Harper LUX | WHT
Luxury and elegance have been molded into this meticulously designed backyard trampoline. Crafted with a high-end look that compliments your outdoor living space, the Harper LUX Trampoline is built to last. Premium American made materials and customizable Sunbrella® fabric finishes elevate this trampoline from ordinary to an eye-catching.
The Harper LUX features a Sunbrella® fabric canopy that provides an ample amount of shade for parents lounging poolside or for kids playing on the spacious jumping surface. Premium grade frame pads, wrapped in Cast Slate Sunbrella® fabric that matches the canopy, helps prevent users from contacting the frame and springs. The American made steel frame is finished with a matte white powder coat that completes the modern concept of this innovative backyard trampoline.
Details:
American Made 11-gauge, Powder Coated Steel Frame
88 Galvanized Steel Springs
Spacious 5'x8′ Polypropylene Mat
2-Inch Thick Frame Pads
Premium Sunbrella® Fabric Pad Covers
Sunbrella® Fabric Canopy
Proudly Designed & Manufactured in the USA | Free Shipping
NOT CUSTOM ENOUGH?
Achieve a personalized look with custom Sunbrella® frame pad covers that match your outdoor furniture on your Resort Trampoline.
Dimensions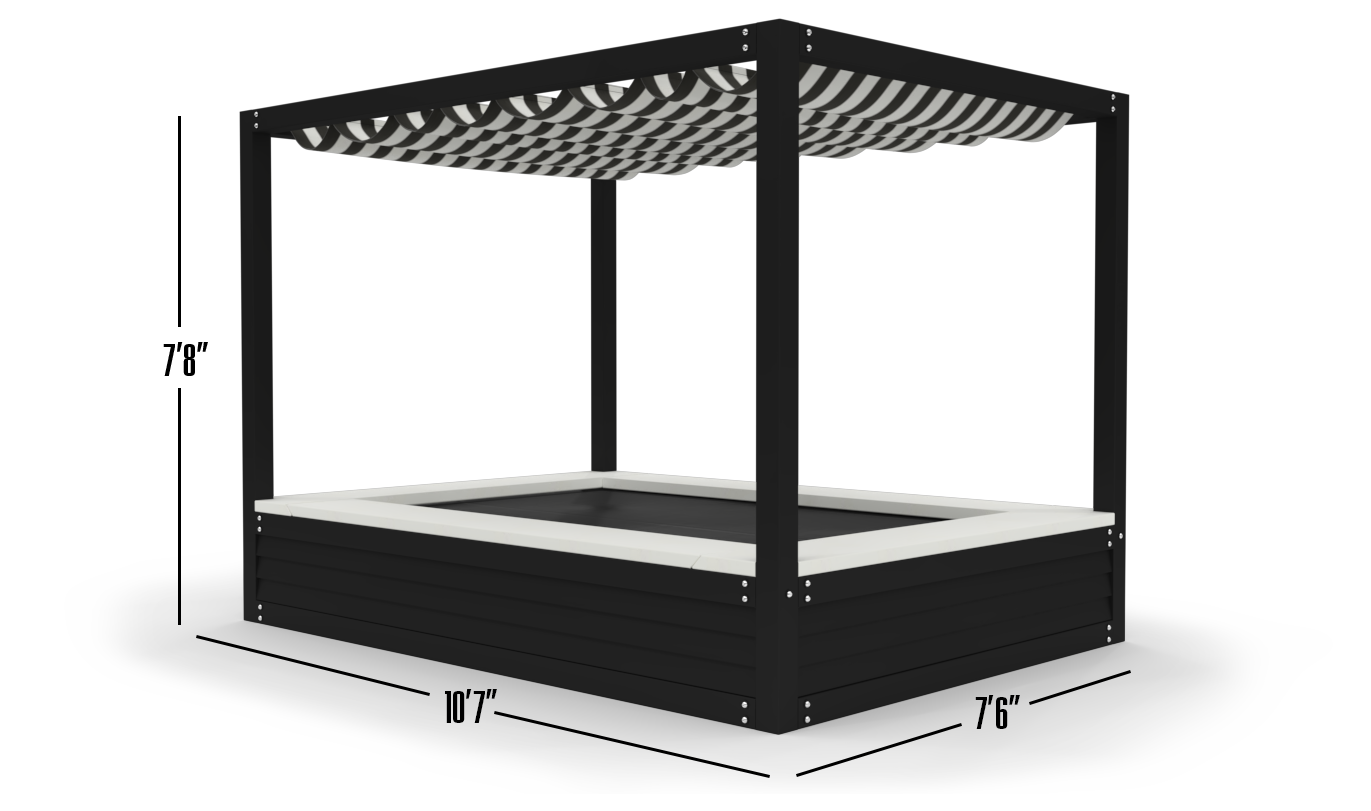 Specifications
MAX USER WEIGHT (LBS)
300
Ground To Jumping Surface (IN)
20.0
Installation