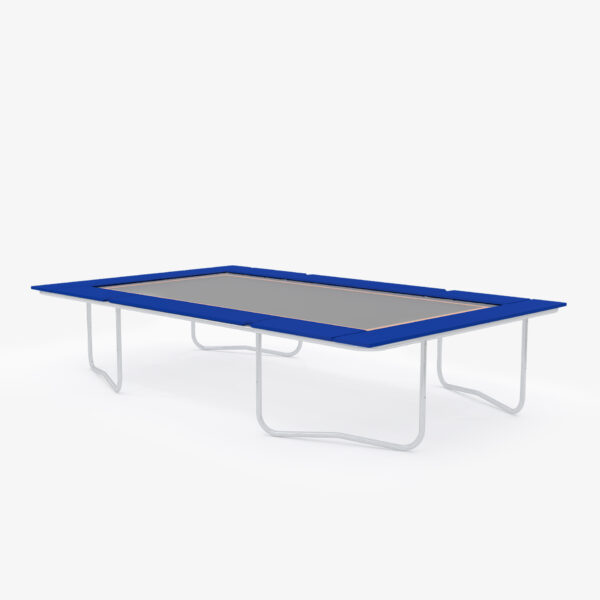 10×17 ENC Frame Pad
Replacement Trampoline Frame Pads | Made In The USA
Meticulously crafted with premium American sourced materials, these trampoline frame pads are built to last and engineered for year-round outdoor use.
Our 10×17 Enclosed Trampoline Frame Pads are designed to help protect jumpers from contacting the trampoline springs and frame. A water resistant 1.25-inch thick closed-cell foam serves as a barrier between the trampoline frame and springs. This high-density foam is wrapped with a sewn 22-ounce UV resistant vinyl cover.
In addition to protecting jumpers from the trampoline springs and frame, our replacement frame pads also help increase the life of the stitching on the jumping surface (mat). These frame pads extend from the outside edge of the frame to the inside edge of the mats stitching. This design helps protect the mats stitching and aids in extending the life of the mat.
Our frame pads are finished with sewn on hook and loop straps, not bungee cords. The straps are used to securely fasten the pads to the frame and reduce pad movement when the trampoline is being used.
COMPATIBILITY
DETAILS
1.25-Inch Thick Closed-Cell Foam
22 Ounce Coated Vinyl | UV Resistant
Sewn Hook And Loop Frame Straps
PRO TIP
Use our

Measure Your Trampoline

guide to help ensure you select the correct replacement frame pads for your Best American Trampoline.