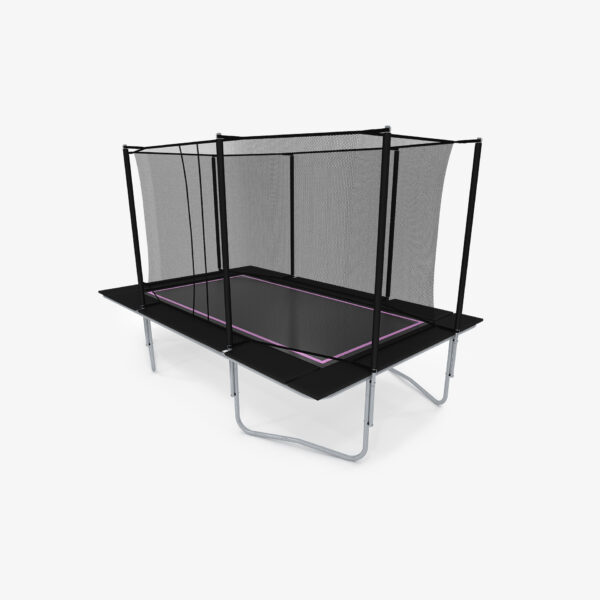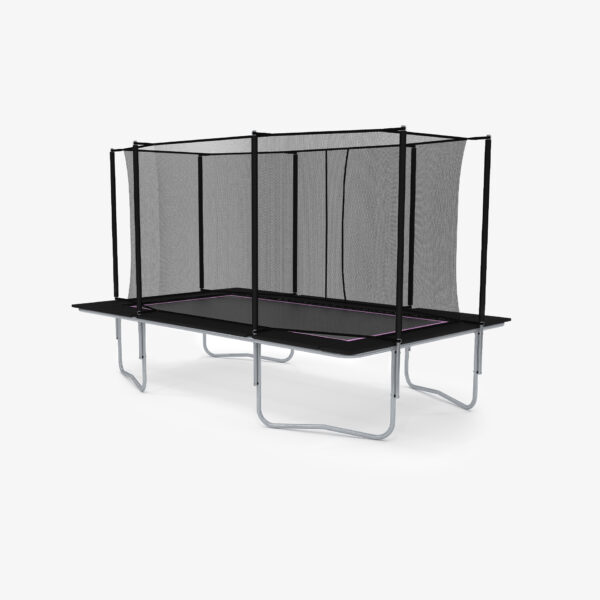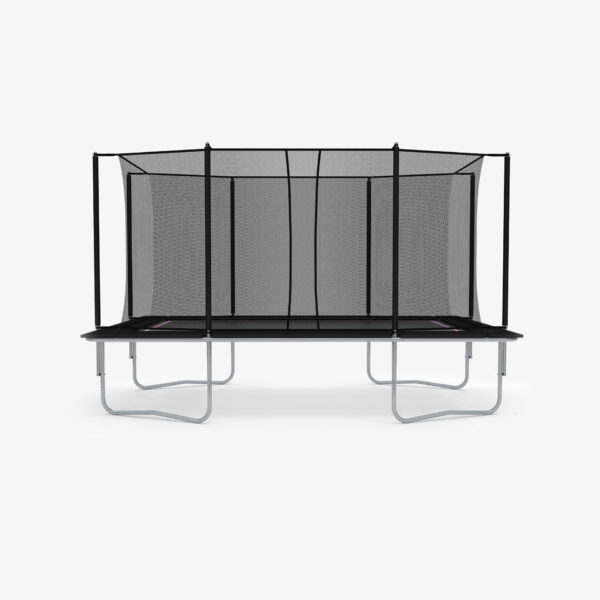 10×17 | PINK
ACT FAST | LIMITED STOCK
This isn't your typical backyard trampoline. The Best American 10×17 Enclosed Trampoline Pink Edition is made from the ground up with premium USA sourced materials. An American made galvanized steel frame is resistant to rust and provides a stable foundation for jumpers of all skill levels.
An Olympic sized 7×14 mat made with UV resistant polypropylene material is paired with one hundred galvanized steel springs. The spacious jumping surface combined with the 8.5 inch springs produces an exceptional bounce that aspiring gymnasts who spend hours each day perfecting their aerial maneuvers absolutely love. An enclosure net that features a self-closing door offers parents a sense of security and helps keep jumpers where they belong…on the trampoline. This American made trampoline is finished with black frame pads and a pink safety stripe that helps jumpers quickly identify the edge of the jumping surface.
Like we said, this isn't your typical backyard trampoline. Not only is it proudly produced in America with premium materials, it also has pink accents. The pink webbing alone makes this an obvious choice. Well…the pink accent and the fact that it meets all the requirements (enclosure net) that the "boss" said it must have make it the ideal trampoline purchase.
Pre Order Now | Ships January 2021 | Contact Us For Details
PARTS & ACCESSORIES
Keep Your Trampoline In Optimal Condition | Premium Replacement Parts | Made In The USA
Dimensions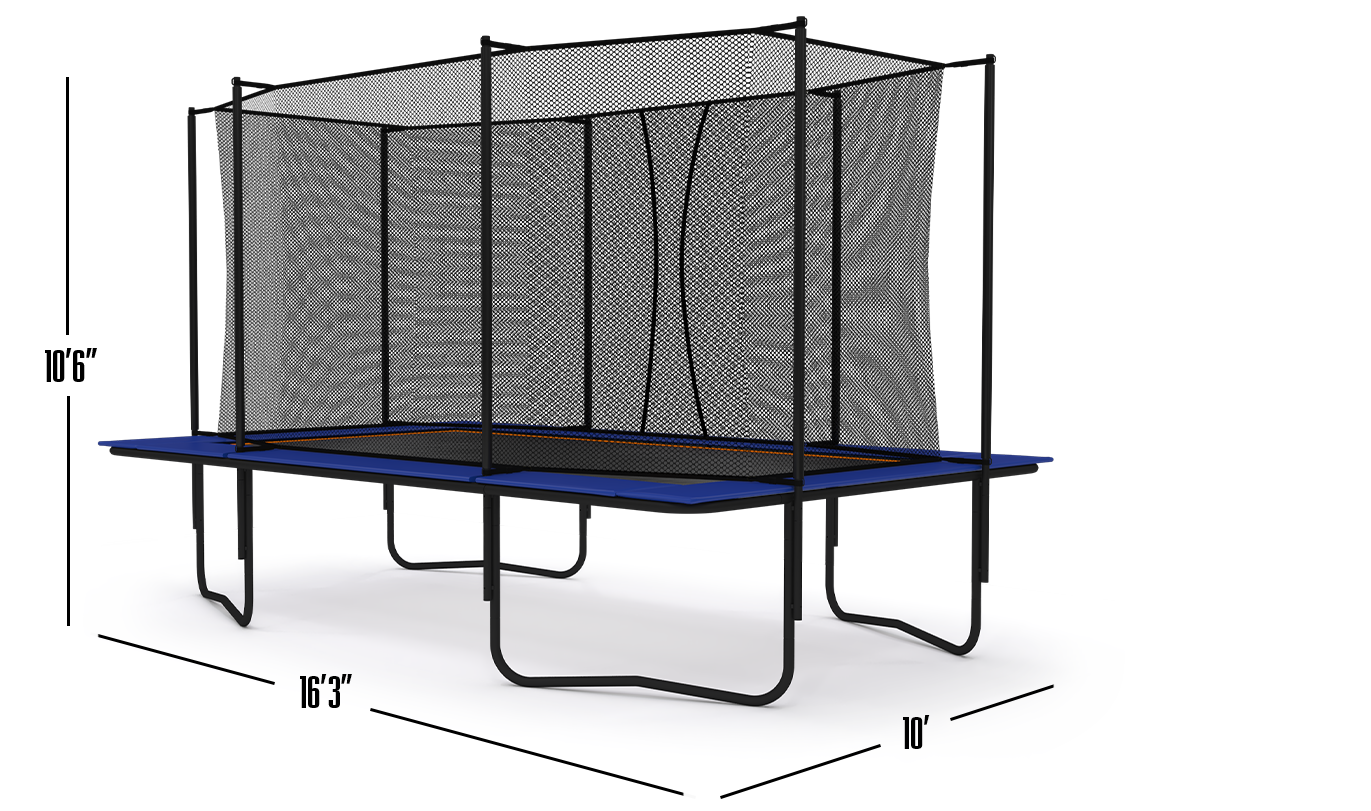 Specifications
Max User Weight (LBS)
225
Net Height From Ground (IN)
126
Jumping Surface (FT)
7x14
Installation